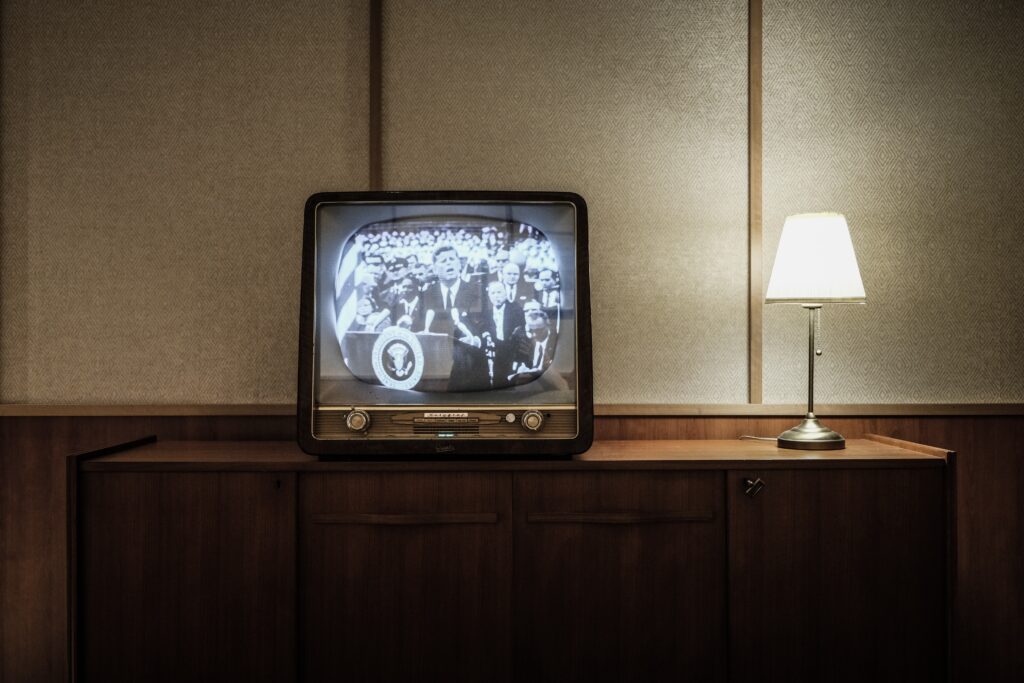 Election day is nearing, and politics can be stressful. What's not stressful is watching movies. This week, I have a dramedy (drama-comedy), a dristory (drama-history, I think I made that one up), and a horror in honor of the Halloween season. Here are this week's picks: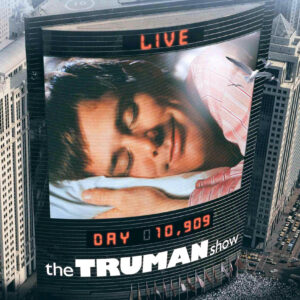 Comedy/Drama: The Truman Show (1998)
Rated: PG
Length: 103 minutes
The Truman Show is one of my favorite movies. Jim Carrey movies always have a way of making me feel so many feelings: nostalgia, sadness, joy, hope… Anyways, it's about a man named Truman (Jim Carrey) who has unknowingly lived his entire life on a television set and in the public eye. The world as he knows it has been created for him and catered to him. His life is broadcast for the outside world to watch 24/7. Every relationship he has had was the result of paid actors carrying out a script in the city fabricated for him. Of course, things get exciting, but I don't want to give anything away. I could watch this movie on a loop. Here's the trailer.
History/Drama: Hidden Figures (2016)
Rated: PG
Length: 127 minutes
I'm a big fan of female empowerment. Women are awesome. Hidden Figures takes place in the sixties and tells the true story of three brilliant black women working for NASA on a project to launch the first human into space, better known as the Space Race. Obviously, the sixties were not a fantastic time for women nor for black people. Hidden Figures shows the racism and sexism that the three women faced at work and in everyday life. Amazingly, they overcame the many hardships presented to them to achieve some incredible accomplishments. The movie serves as an important reminder of America's sad and racist history, but through that tells an incredible story and is extremely inspiring. Click here for the trailer.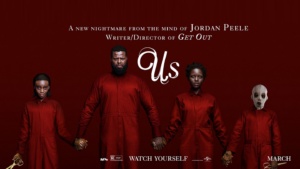 Horror: Us (2019)
Rated: R
Length: 116 minutes
Jordan Peele really went from doing skits on Comedy Central to writing and directing extremely successful films. Us is a wild ride. The movie follows a normal family that takes a vacation to the beach, but their vacation turns out to be pretty bad. They are soon visited by a family that looks identical to them, who hold ill intentions. It's full of fight scenes, murder, and many surprises. The sound track is also incredible (Childish Gambino, N.W.A., Noname, The Beach Boys… really good). It's not the kind of horror movie that you watch and say "that was dumb" and then move on, oh, no! There are a lot of underlying themes and meanings that I suggest looking into after watching the film. I was talking about Us to anyone who would listen for at least a week after watching it for the first time. Here's the trailer.
Once you decide which of these to watch, make sure you have all the ingredients to this week's recipe, spicy chicken and peppers, for your night in. If you're not in the mood for any of this week's films, check out last week's recommendations. To never miss another weekly plan, subscribe to my email list. Thanks for taking the time to check out my movie suggestions, I hope you have a great night in & that you'll be back next week!
-Caitlin