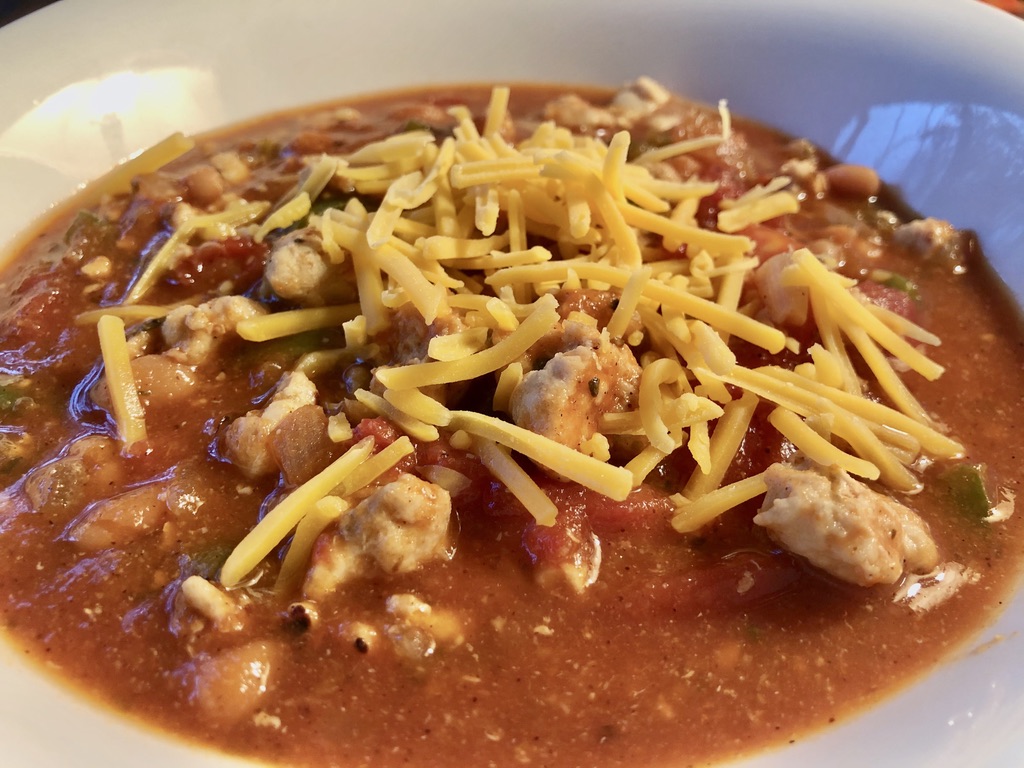 It snowed in Nashville yesterday, so it was the perfect atmosphere to settle in on my couch with a big bowl of chili. But don't be fooled, this is not just any normal chili, this is my grandmother's recipe. It's a well-known fact that a grandma's recipe hits a little different, a little better. Let's get into it.
Ingredient Suggestions:
You probably won't mess this up. Therefore, feel free to modify any of the measurements to fit your specific tastes. Use your favorite beans, your favorite ground meat (I used turkey), and add a little extra of the spices you love. Also, don't let the number of people this recipe serves discourage you from making some chili just for yourself- it's great leftovers.
Wine Pairing:
"For all the sweet wine lovers out there, this week is your time to shine! A nice cool glass of Riesling would pair well with this dish. With high acidity and typically a lower alcohol content due to a cooler climate, Riesling is bursting with flavors of tart stone fruits such as peach and apricot. This cool climate along with the grape itself results in plenty of residual sugar to combat the high heat of a typical chili dish. Refreshing your pallet with each sip and providing new flavors of complimentary fruit, you will be more than satisfied with your choice of wine. And for the non-sweet wine lovers, Riesling also offers a dry option labeled as "troken" (one of my favorite whites). Sharing the same notes as a traditional Riesling without the sugar, this results in a crisp bright white that tastes like early spring."
-Aaron
Grandma's Chili Recipe:
Total time: 30 minutes
Serves: 5-6
Ingredients:
2 lbs lean ground beef or turkey
1 med onion minced
1 large green pepper diced
1 t garlic minced
1 t salt
1 t pepper
2-3 Tbsp chili powder
2 tsp garlic powder
1 tsp oregano
1/2 tsp basil
1 large can stewed tomatoes
1 qt can V8 vegetable juice
1 can pork & beans (can sub kidney beans or great northern)
Optional: Noodles or quinoa
Optional for serving: Shredded cheddar, saltine crackers, sour cream, chili flakes
Instructions:
In a large skillet, combine the meat, onion, green pepper, garlic, salt, and pepper. Cook on medium-high heat until meat and vegetables are browned.
In a separate large pot, combine all other ingredients on medium-low heat.
Add ingredients from skillet into pot and stir together.
Serve in a bowl and add in preferred topping choices!
Enjoy, and let me know what you think of this recipe on my Contact Me page! I want to keep giving quality recipes, so if you have any you'd like to share, I would love to hear them on the Request a Recipe page. I'll be back tomorrow with movies. If you can't wait another minute, here are the last movies I posted. Happy December, and thanks for reading.
-Caitlin
DAAM. Sounds like a plan.